Here's one of the ideas I had for a possible gameplay style. This wouldn't be like the 'main' mode that players would use, but rather a kind of 'fun mode' that players could choose to play.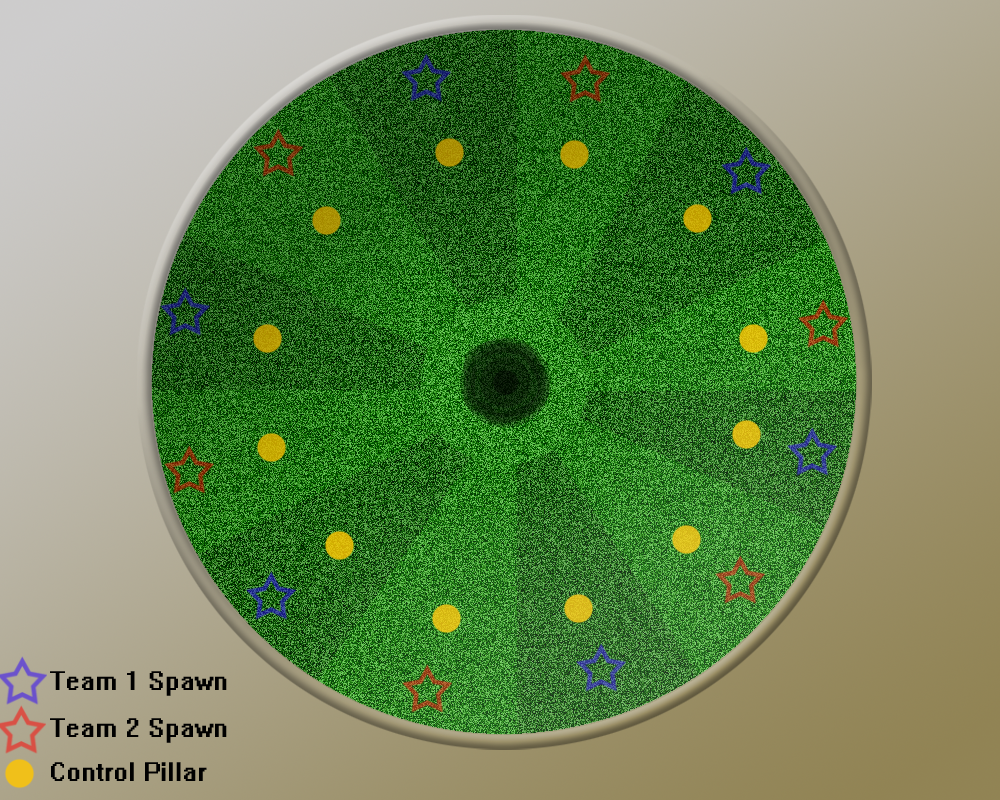 So the name of the game is roulette, because... well because I based the game off of a roulette table. So the players of each team would spawn in every other lane... or they could each spawn on one side, but that wouldn't be as fun :P
So basically what would happen is you'd have to attack the control pillars for a certain amount of damage, and once you've 'killed' it, your team would then own that lane. Every 30 seconds or so a thing would go around the arena and land on a random lane... whichever team happens to won that lane would get some sort of boost (whether it's temporary buffs, extra money, etc).
But the main goal of the game would be to take control of the middle. It would be kind of like 'king of the hill' where standing in the area would add points to your team, and then whichever team reaches a set amount of points first wins.
You'd only be able to earn points while ONLY your team is in the middle (meaning if there's player from both teams in the center, nobody would be getting points).
So you'd definitely be wanting to take control of the middle, but at the same time you need to make sure that you're also taking control of the lanes so you can get the boosts, which will help you in taking control of the mid.