That's very good, Elenkos, you get 85 'anchorwoman' points for your last submission.
You scored an 88% with your caption on this picture: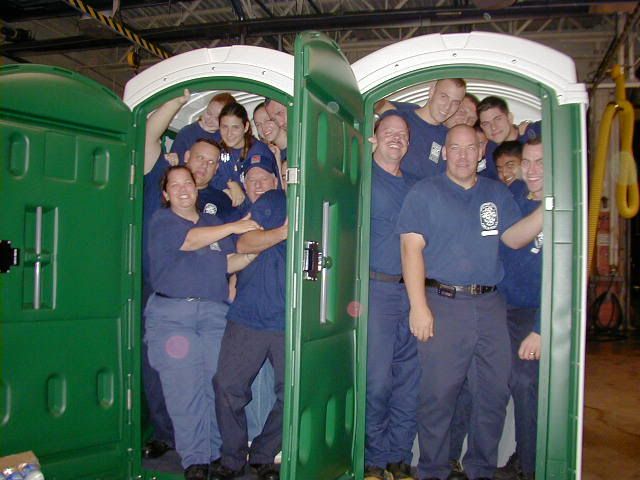 Of course, we would have also accepted "Aparently 8 out of 10 of the elevators to Blue Team's secret underground fortress have broken down, and team members are making do with the remaining two."
or "They called a plumber but not before the shit backed up to the roof."
This last entry, while only scoring a 73%, would earn you a one-time bonus of 150 points from red team.
In other news, both red and blue team have submitted their designs for doomsday machines.
Red submitted a nasty little number, pictured here: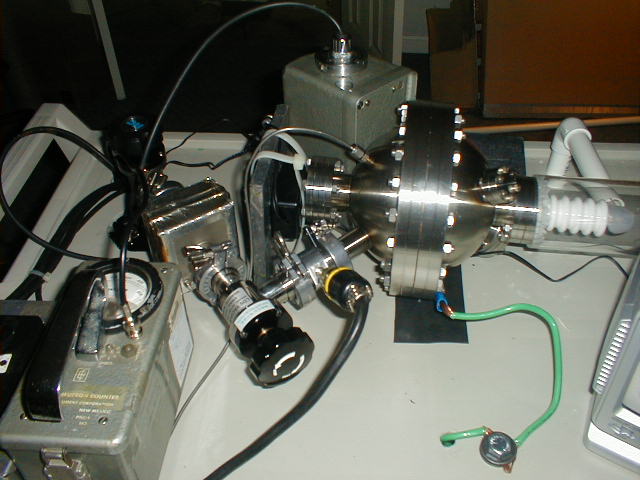 Which earns points for being portable and easy to hide in briefcases, backpacks, or small motor vehicles. Aparently it's operation involves lasers and being reflective (which it clearly is), and is perhaps designed to controll the weather in some way. It lacks somewhat in power, barely making it into the doomsday-class of weaponry (meaning it will have trouble blowing up an entire small nation state in one go), but none the less we've awarded this Doomsday device a score of 2738 points, based on an average of 1 judges score.
Blue's submission is a little less elegant, although it makes up for that somewhat in it's sheer power. Originally intended as some sort of satellite, it has since changed into an emp ray, reflective laser bomb, mirv warhead, and finally wound up as you see here, as a device designed to cause all electronic devices in the world to simultaneously explode, with a magnitude somehow propotional to the number of circuits in the device: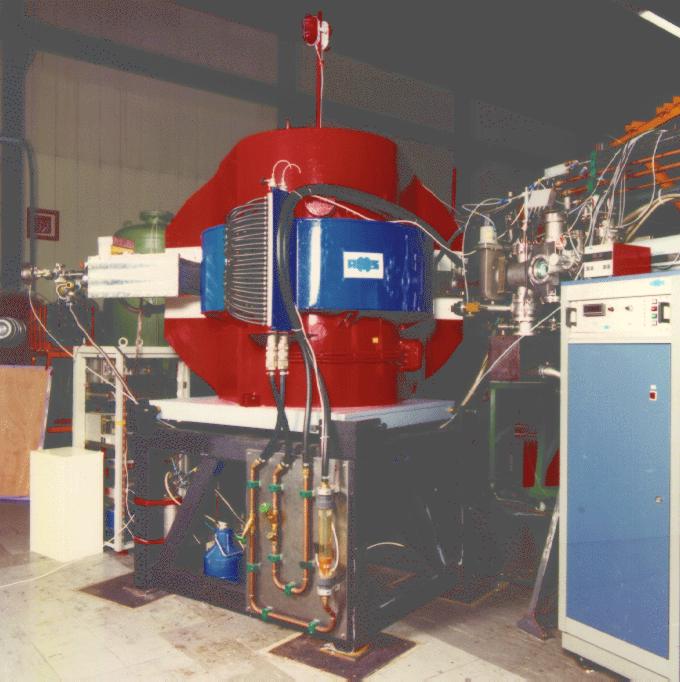 We're not sure how it works, and no one on blue's team has been crazy enough to press the switch yet so only time will tell if this thing truly is powerful enough to earn the title "Doomsday Device". We've given it a score of 2655.
And finally, the karaoke competition is about to begin. Here's a photo of a tech doing final testing on the "Kara-tron 8,000,000,000", the worlds most advanced karaoke machine by a
wide
margin: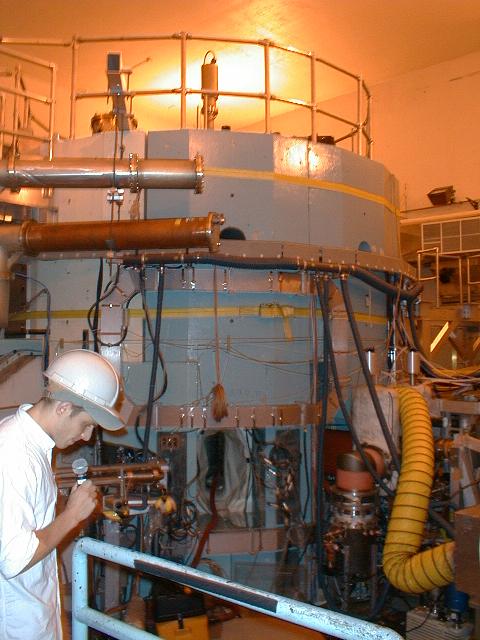 Hopefully we've worked out all the kinks inherent in the design of the "Kara-tron 7,000,000,000", which had a meltdown before the competition even began.
Stay tuned for the results of that!
Brayor