News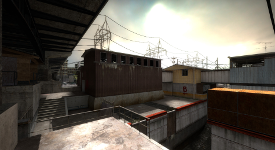 2013 Apr 5
UPDATE! BY SUPERJER
Nezumi and I have ported de_substation to Counter-Strike: Global Offensive for your "global amusement."
Point your Steam-client and or generic web-client to the CS:GO workshop to "subscribe" which is Valve-ese for "get," apparently.
To the workshop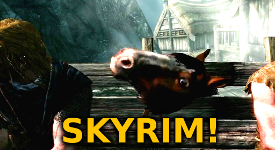 2012 Dec 16
UPDATE! BY SUPERJER
New Video:
Skyrim hates the Xbox 360 guide
Because there just weren't enough Skyrim glitch videos on the Internet.
Watch now!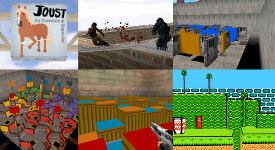 2011 Aug 29
UPDATE! BY SUPERJER
Make way for six (6) newly released
Funmaps for CS 1.6.
. These maps were lovingly crafted at LANs over the last several years.
If you only try out one, may I suggest the crowd favorite,
joust8
?
2011 Feb 15
UPDATE! BY SUPERJER
McDiddy's 3 Intro Video
now available for e-viewing.
Unfortunately, this intro video is all that remains of McDiddy's 3. It has been recovered after years of floating alone in the darkest depths of the Internets.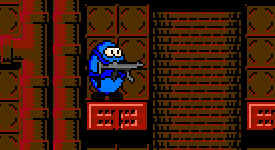 2010 Feb 23
UPDATE! BY SUPERJER
New Music: "Irrational Pianotune"
And I am making a McDiddy's game now. You can follow the progress 'round about down 'round
here on the forum
.